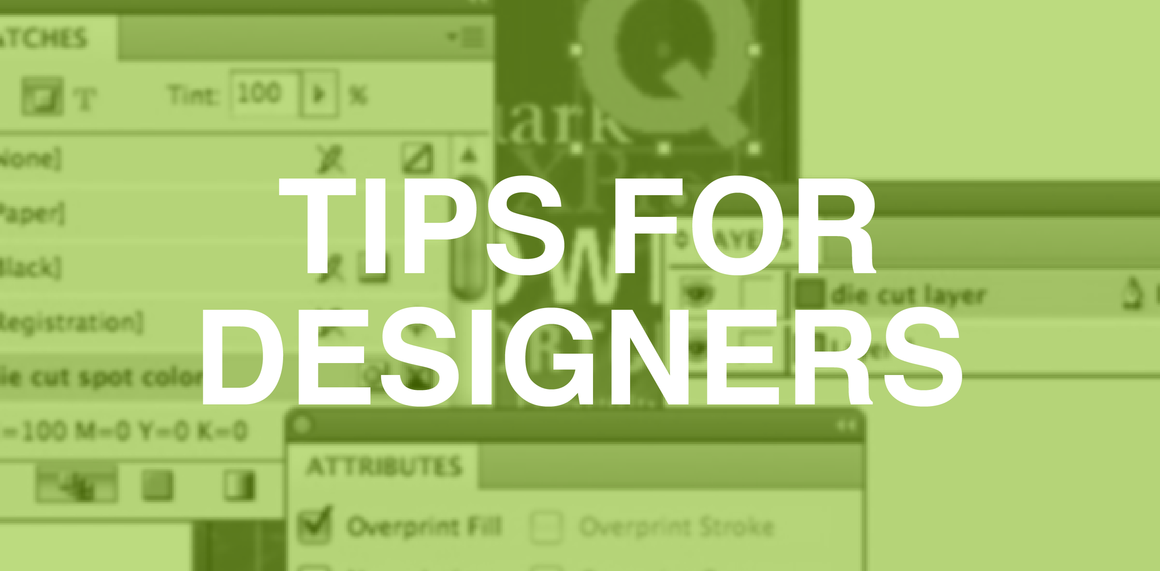 First, always create these files as vector art, artwork that has been created in a program like Adobe Illustrator. The machines that read the die lines and in turn cut and bend the metal to make your die can only read vector information. The most popular ways to make vector artwork is by using your page layout program (such as Quark or Indesign) or using your vector art program (such as Illustrator).
The only exception to this rule is when making a "sculpted" emboss die. Sculpted emboss dies can include Raster (pixel based) information, however, they are quite expensive to make. Check with your Account Manager or Customer Service Representative before starting this type of project.
If you would like to place your die line over your art instead of providing a separate file, specify it as a spot color in your layout or vector art application and put it on a separate layer. This will allow you to toggle the die line's visibility on and off.
On Foil and Emboss dies, make the areas that you want embossed or foiled 100% of a solid spot color. The best way to provide information is to name the color in the palette Foil, Emboss or Die Line as well as set that item to overprint as illustrated in the image above. The areas without the color will in the case of embossing, stay flat and in the case of foiling, will not foil. This can also be applied to specifying which areas on a printed piece get spot varnish or spot UV applied.
For more information, please contact Jack Ryan, Prepress Manager, at jryan@perfectprinting.com or (856) 787-1877.