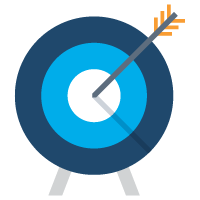 Everyone knows about direct mail. It by far generates the best response of any direct marketing channel. Printing and distributing it have been among our main services for more than 30 years.
Direct mail gets results. A recent Data & Marketing Association Response Rate Report shows that its response rate is 3.7%. The response rate for all digital channels combined is less than 0.75%.
Marketers aren't blindly accepting the effectiveness of digital channels anymore, since it is full of competing messages and swarming with fraudulent bot activity. So, where are brands turning to get attention? The mailbox.
We help marketers in industries such as healthcare, higher education and retail distribute direct mail to promote their services and grow their audience. Our in-house capabilities cover the entire process, from design to printing to distribution. We also provide personalized materials by utilizing our digital printing services.
If your budget allows, we can help you produce the most effective form of mail: dimensional mail. Dimensional mail, which includes boxes, tubes, containers, and other carriers, is by far the most effective form of direct marketing. Some industry data indicates dimensional mailers have a nearly 100% open rate. With our warehousing and fulfillment services, we can help you produce dimensional pieces that contains giveaway items, such as a product sample or promotional premium.
Our in-house team can provide a complete start-to-finish mail service to send out your campaigns. We prepare mailings for entry into the postal system, process data and perform NCOA list certification. We can presort and handle match insertion mailings, and we provide international mailing services.
To learn more about how we can help with your campaign, call (856) 787-1877.
Postcards
Flats
Letters
Dimensional mail
and more!
Contact us about your project